With most of the city's food trucks off the road and in storage, one has been serving up warm, old fashioned goodness all Winter long. Started by the ambitious 17 year old Noah Connolly and backed by his family, Ol' School Donuts makes its home in a bright red short bus equipped with a donut making machine. Yes, those exist. Working around the highly restrictive – not to mention expensive – permitting laws in the municipality, the little red bus sets up shop in private lots around the city like the RONA in Cole Harbour and the Canadian Tire in Dartmouth Crossing.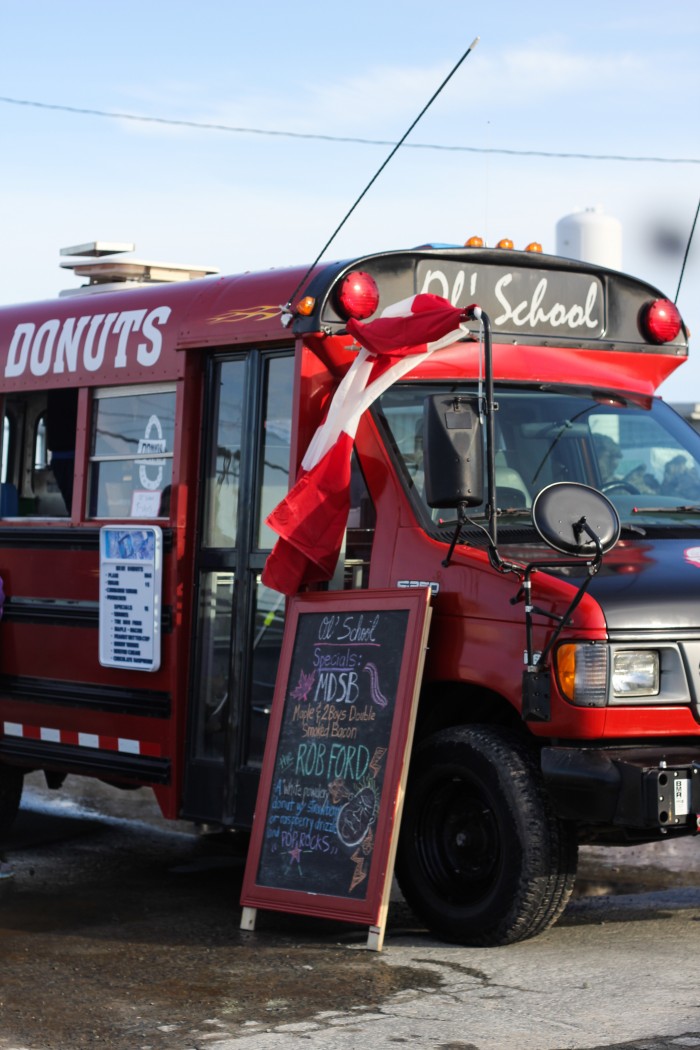 Not really a donut fan myself, this wasn't really on my radar. Brent, on the other hand, was all over it. If you've been following the food truck revolution happening around the world then you would probably expect crazy concoctions and wildly delicious glazes. Much like the insane menu at Gourdoughs out of Austin, TX. Pulled pork, potato salad, and honey BBQ sauce on a god damn donut. Insane indeed.
Rather than a variety of donuts made with different batters or stuffed with curds and jams, Ol' School is all about the old fashioned mini donut. You know, the ones they make at Costco, filling the place with that irresistible fried dough aroma. The menu, though small, is varied with options ranging from simple cinnamon sugar to the more elaborate special, a dig at Rob Ford with donuts covered in powdered sugar, strawberry or raspberry drizzle, and pop rocks. Plus, at 10 for 5 bucks it's a pretty good deal.
While the menu shows creativity, I wouldn't go so far as to call these 'gourmet'. These days that term is getting thrown around with abandon. Case in point, the gourmet burger trend. Apparently, slapping the word gourmet on your sign is enough for some restaurant owners to think they have a premium product. Cheese and bacon does not a gourmet burger make. What is gourmet anyway?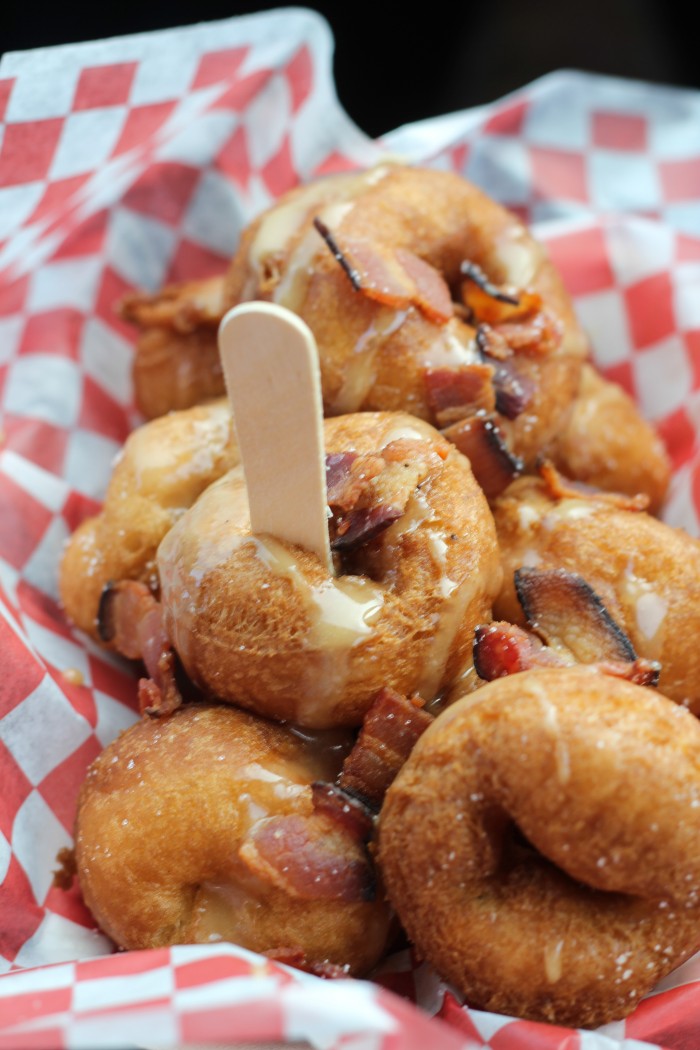 That's not to say these weren't delicious. They are exactly what you want in a donut: a soft, fluffy batter, sweetened just enough, fried til golden brown, and served up so fresh they're still warm. I would, however, have appreciated a higher topping to donut ratio but that didn't stop a line forming in the mere 5 minutes we were there. Apparently, Halifax likes donuts.
As news of one food truck calling it quits made waves yesterday, it's refreshing to see this donut loving family braving the weather and truly embracing the food truck culture even if it is only on weekends. If you're looking to get fix, best follow them on twitter at @olschooldonuts.