Vegan french toast, yeah I did. Honestly it was less about the fact that it was vegan and more about the fact that I had just used the last two eggs to bake a cake. What's a girl to do when her man has a few too many and needs a good stick to your ribs day after breakfast? Behold the super filling, mad flavourful coconut banana french toast. I'm sure you've seen it on menus around town. It was even a Jane's on the Common brunch classic though this eggs benny lover would never pass up a healthy dose of hollandaise for any French toast.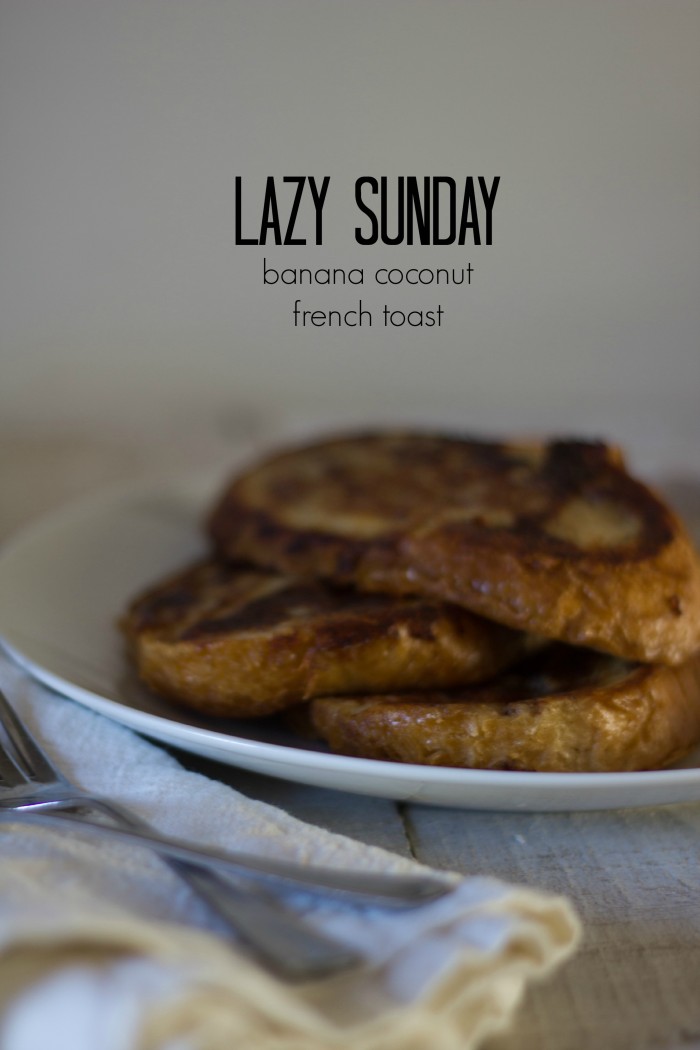 That's not to say this isn't freaking delicious. I mean how could bananas, coconut, vanilla, cinnamon and brown sugar ever be bad. It's also perfect if you're like us and have a bazillion rotten bananas in the freezer just waiting to make their loaf debut. Get out the maple syrup, pick a movie, and start this lazy Sunday off right.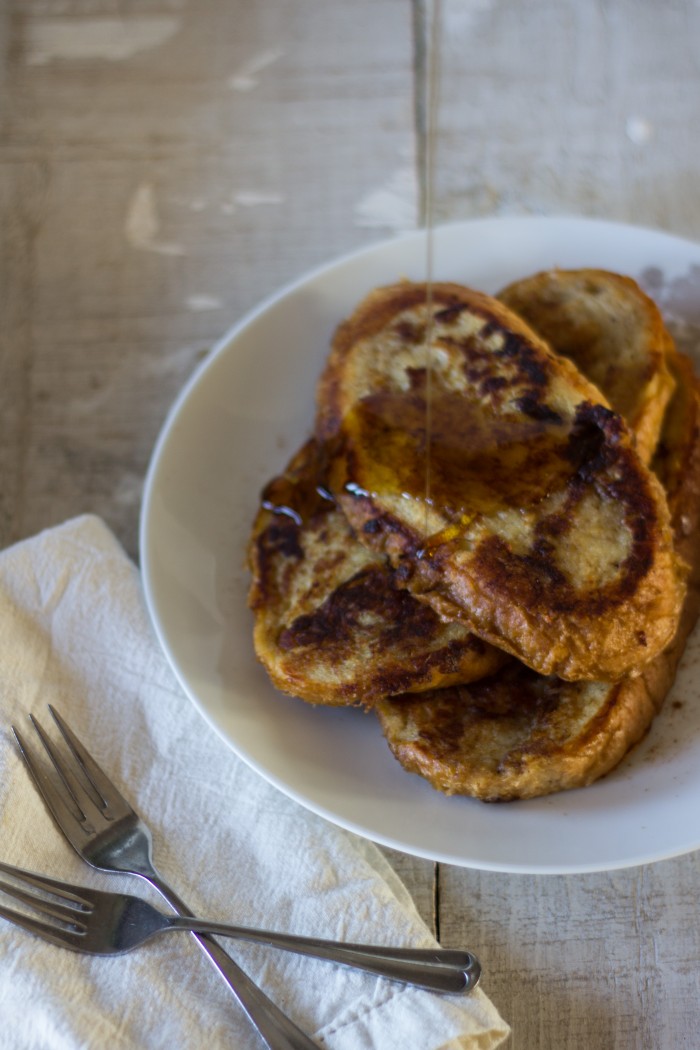 banana coconut french toast
2013-11-30 11:04:28
Ingredients
2 large over ripe bananas, mashed
1 cup coconut milk
1 teaspoon vanilla
1/2 teaspoon cinnamon
2 tablespoons brown sugar
4 slices sourdough bread
butter or oil
Instructions
Heat butter or oil in a large skillet over medium-high heat. Combine all ingredients except bread in a shallow dish. Quickly dip both sides of the bread in the mix, being careful not to soak up too much liquid (remember there's no eggs to provide structure). Fry bread until golden brown and crisp on both sides, a few minutes longer than traditional French toast.
Notes
This makes enough for 4 giant sourdough slices of bread so more than likely enough for 6-8 smaller slices. A heartier, thicker bread works best. I wouldn't recommend it with regular sliced packaged bread since it will be soggy.
eathalifax http://eathalifax.ca/