The North End is so hot right now. Perhaps it's the huge Hipster contingent. What? Look around and tell me those aren't hipsters. Whatever the reason, in a few short months the North End's culinary scene has grown from a handful of eateries to an entire destination. With several more slated to open soon, looks like the North End is quickly becoming the spot to get acquainted with Halifax's food scene.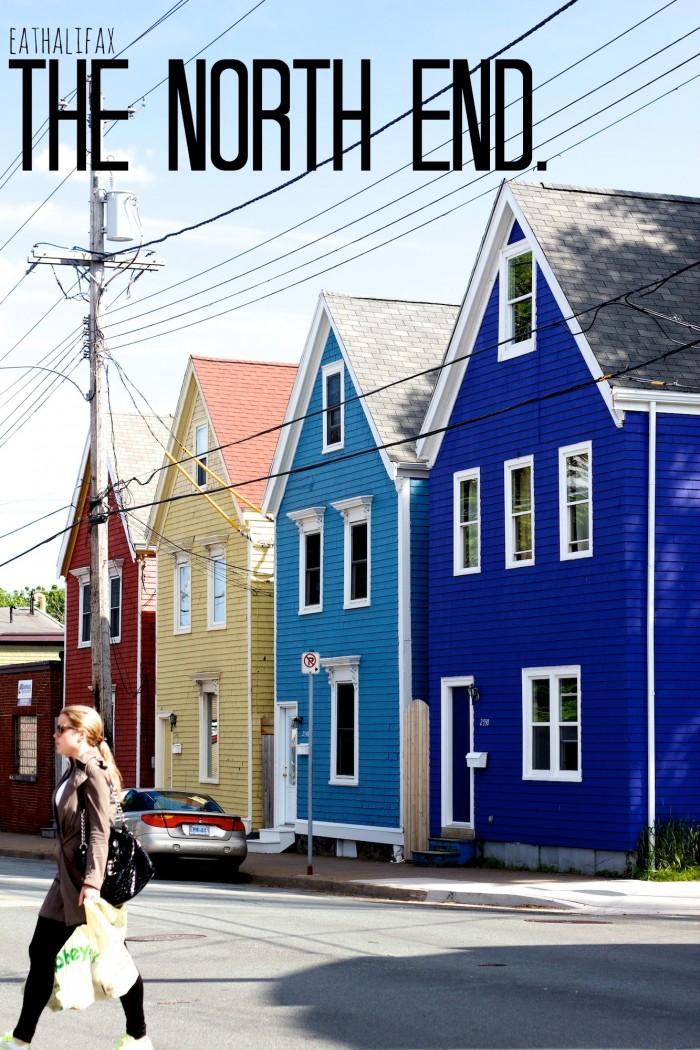 Hydrostone
As a whole, the Hydrostone pretty much has you covered. Everything from sushi to gelato to pizza to a butcher shop, it's got your back. If I was to tell you my top picks I'd lead you to Storehouse Butchery where the lovely Jessi Gillis will hook you up with local meat, preserves, and vegetables. If you're craving some pizza, there are now two options to satisfy. Order up any of the three topping pizzas at Salvatores or, better yet, grab yourself a cheesy meatball hero and never look back. If wood fired is your thing, you could also check out Mothers. Serving up locally inspired pies straight from the open wood fired oven, the newest pizzeria to hit the city is already garnering quite the fan base.
On your way South, head down Robie St. for a visit to Coastal Cafe. Crazy delicious takes on breakfast like the famous Elvis, a bacon, banana, pb waffle sandwich, make it the top brunch pick. Avoiding at peak times on the weekend, however, probably a good idea.
Agricola
If you're looking for mad food options on one street, Agricola is where it's at. There's no better place to start than the centre of it all, North and Agricola. With food on all four corners, there is literally something for everyone. At one corner is Fred, a bright and modern muli-use space housing a furniture gallery, a cafe and a hair salon. Across the street you'll find beer and the best burger in the city at Ace Burger Co inside the local watering hole Gus' Pub. The next corner houses the Mideast Food Centre with loads of Middle Eastern groceries plus a lunch counter with all the falafel and hummus you could possibly eat. For cheap. Lastly, Cafe Aroma Latino rounds out the list with a small menu of Mexican and Latin American classics like arepas, tacos, and empanadas. You can literlly order the entire menu and try everything for dirt cheap. Yeah, North and Agricola.
Just down the street you'll want to hit up Peter at Bridge Brewing for a growler of his locally brewed Farmhouse Ale. Then things heat up again at Charles and Agricola where one side is Smith's Bakery, the old school cookies and bread kind of bakery and the other, the start of a little renaissance of Creative Crossing. At one end, the new resto enVie is bringing raw, vegan cuisine to the masses. Local Source finds its new home next door with loads more space for their the cafe and local grocery store. Lastly, the much anticipated Agricola Street Braisserie is set to open any day now. With Chef Ludo behind the line, this is one restaurant sure to shake things up. I'd keep your eyes peeled for this one. Because it just keeps getting better, across the street, slightly tucked away on Charles, the once creperie Tess has expanded it's horizons to bring you killer brunch, lunch, dinner, and daily tapas specials. Think bacon and Brie eggs benny on crepes.
Gottingen
Though not food destinations per se, there are a few spots on Gottingen to get your dance on and work up an appetite, notably Menz Bar and the Company House. For food, I'd head straight to Edna. Easily one of the best restaurants in the city, the small, locally focused menu, ridiculously fresh oysters, and incredible atmosphere will have you wanting to move in. If you're looking for something quicker, head across the street to the usual evening parking spot of the Food Wolf, a food truck dishing up Mexican Asian fusion like the infamous k-dog, a local weiner smothered in bacon, kimchi, and Korean spicy sauce. Otherwise, Ratinaud Charcuterie has all your local charcuterie needs because there's nothing better than a meal of meat and cheese and bread. You can also get in on an intimate French dinner at one of their Kitchen Table series, that is if you're lucky enough to snag some tickets. Also, keep your eye out for Field Guide, a hyper local resto set to open in the space beside Ratinaud. Just around the corner at Cornwallis and Bauer, you'll want to grab a cone of the best ice cream in the city at DeeDee's. Get the Mexican chocolate. And how could I forget Propeller Brewing, another awesome local craft brewery. Grabbing a growler of IPA is almost mandatory.
Lastly, though I'm not sure if it's technically the North End, Brooklyn Warehouse at Almond and Windsor will always remain one of my favourite restaurants. Excellent service, perfect atmosphere, a great bar list plus a new ever changing chalkboard menu. What more do you want.
How's that for dinner options.