You know what I love? Every damn thing on this list. It's no surprise I'm a big fan of supporting local and it's especially important during the holidays. If you really want to show someone you care, give them the gift of local food and drink. Besides, keeping that holiday money here in NS may be the best gift of all.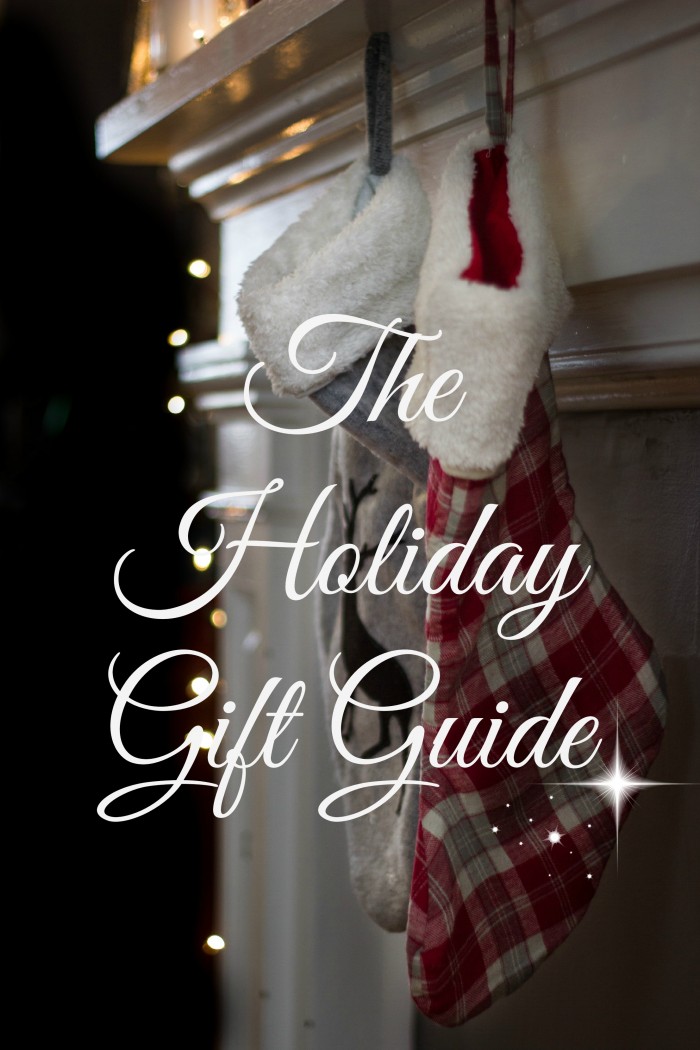 Chocolate/Candy
Let's start with the obvious. Everyone gets chocolate for Christmas, am I right? If I were you, I'd head straight to Sugah! in Bishop's Landing. With everything from holiday wreaths full of pistachios, almonds, NS blueberries and cranberries to wine-paired chocolates to wild bar concoctions like dark chocolate with lemon zest and pepper, they've got something for every palate. I'm quite partial to the 54% dark chocolate sea salt bar but honestly I'd be thrilled with any of it. Otherwise, check out Cocoa and Honey at the Historic Brewery Market for organic and fair trade chocolates hand made right here in Halifax. They're as delicious as they are stunning.
If candy is more your thing, fill those stockings with some nostalgia instead of the usual chocolate suspects. Hit up Freak Lunchbox or Sweet Jane's in Halifax or Dartmouth's Sugar Shock for all your candy needs. Most stock some pretty impressive pop culture items as well so you'll never know what cool stocking stuffers you'll find.
Booze

After my recent Nova Scotia Wine Guide, it's no surprise a bottle of local wine is high on my shopping list. Surprise them with a white or bubbly that'll make them rethink everything they thought they knew about NS wine. Better yet, sign them up for a wine club offered at a few of the wineries. You could also put them right in the action by giving them a Grape Escapes gift certificate for a tour of the gorgeous Annapolis Valley wine country by the talented Susan Downey. If there is one thing to make them fall in love with Nova Scotia wine, that's it.
With so many amazing craft beers from one end of the province to the other, gifting a variety pack of local craft beer would please any beer lover on your list. There's a ridiculous amount to choose from: Bridge Brewing, Propeller, Garrison, Granite, Boxing Rock, Hell Bay, Rare Bird, Sea Level, Big Spruce, and Uncle Leo's. Oh, and cider. With all the apples we grow, it's no wonder we have awesome ciders. Stutz, Tideview, Shipbuilders, and Bulwark will all fit the bill.
More personal than the NSLC, the place for all your boozy needs is Bishop's Cellar. Whether it's local wine or beer or a nice bottle of bourbon, they can hook you up.
Coffee/Tea
We all have a coffee obsessed friend. Hell I'm one of 'em. Personalizing a kit for those coffee geeks on your list couldn't be easier. Hit up Anchored or your favourite cafe for some locally roasted beans then grab all the gear to get that perfect cup. Java Blend stocks tons of gear including Baratza Encore grinders, V60s, Clever drippers, Hario hand grinders, and Chemex wood necks. Sounds like gibberish but they'll know what you mean. For the tea drinkers on your list, I hear The World Tea House has you covered.
Homemade
I can't think of a gift that says "I love You" more than a homemade one. I truly believe that. Generally budget friendly, putting the time and love into a gift means more than you can imagine. If baking is your thing, a nicely wrapped loaf or box of cookies speaks volumes. Not much of a baker? Throw together the ingredients for a meal along with a hand printed recipe card. Homemade edible gift ideas are endless. Think spiced nuts, fudge, caramels, hot chocolate mix, cookie in a jar, simple syrups, infused alcohol, party mix, biscotti. You get the idea. If you're looking for inspiration, The Kitchn 's 40 Homemade Gifts is a good place to start.
Gift Basket
If you ain't got time to spend in the kitchen, you could put together a basket of local goodies made with love by someone else. If you need help with ideas, try a themed basket. I can't think of anything better than charcuterie from Ratinaud, That Dutchman's Old Growler gouda, Boulangerie La Vendéenne bread, a nice cutting board, and a nice mustard. Get the Queen Mary Creamy Crunchy available at Ratinaud cuz it's the best mustard ever. In fact, Ratinaud has put together two pretty epic basket themselves. Need more help? Simply take a walk around one of our markets – Halifax Seaport Market, Historic Farmers' Market, Alderney or one of the many around the province – and fill a basket with loads of homemade jams, chutneys, pickles, crackers, cookies, marshmallows, truffles, cheese, meat, cupcakes, produce, even prepared meals like those from the awesome Little Red Kitch'n. The sky's the limit. You'll even find everything you need for those vegans or gluten free folks on your list. On the other hand, let the folks at Taste of Nova Scotia do all the work for you. Whatever your budget, you'll score an incredible basket of NS love.
I also can't forget a shout out to Made With Local. Throw a couple of local granola bars in those stockings or go big with a monthly subscription to Team MWL for anyone into supporting local while eating some wholesome bars or oats on the regular.
Dinner
Gifting a restaurant gift certificate may seem impersonal but sharing the love for your favourite local restaurtant is damn cool in my books. Have friends or family with a new baby? A date night to a local restaurant is pretty much the best gift you could give them. I say go for the best with a gift certificate to Brooklyn Warehouse, 2 Doors Down, Chives, Agricola Street Brasserie, Morris East or Edna to name but a few. You could also spring for a gift certificate to a pop up dinner at Front and Central. Not only do you get five courses from not one but two incredible local chefs, but you also get to enjoy a night out in the beautiful Wolfville. Best gift ever maybe.
Another clear winner is the Local Tasting Tour special holiday gift package that includes a downtown tasting tour for 2 plus a box of Sugah! chocolates. What better gift is there than a walking tour of some incredible local restaurants and shops with some Halifax history thrown in? Exactly.
Cookbooks
While there are a million cookbooks to choose from out there, why not gift a local one. Head to Able Sense Publishing for Jason Lynch's Straight from the Line, a collection of locally inspired recipes for the beginner to the novice, as well as the recently released Cooking with Kindness by Chantal Coolen for the vegan and gluten free gang. For the bakers on your list, TIBS Guide to Desserts brings their beloved baked goods right into your kitchen. You can even stop by TIBS from Dec 14 right up until Xmas Eve for a wrapped copy and a chance at a $20 gift card, a sort of golden ticket if you will. They couldn't have made it easier.
Kitchen/Bar Supplies
Two words, Cucina Moderna. Go there.
Cooking Class
Many local chefs and restaurants offer cooking classes but if you're looking to personalize an in-home class, message me. I'll get you back in that kitchen.
Other
Though not food related, there are so many amazing local products out there that I just had to share some of my favourites. Some items I gift on the regular include: anything at Inkwell Boutique, a custom t or hoodie from Lost Cod, a print from my girl Kelly Neil, rad shirts or prints from Dartmouth Clothing Company, sweet threads from Biscuit General Store, J&R Grimsmo, or Sweet Pea, eco-friendly goods at P'Lovers, everything for the wee ones at Nurtured or Fiddleheads, and anything from our incredible local artists who produce more handmade jewelry, art, photography, woodwork, pottery, knitting and sculpture than you can shake a stick at. Though many craft markets have come and gone, check out the Halifax Crafters Society for a listing or hit up many at the weekend markets.
Happy Holidays.