Just in time for the sun to make its grand appearance – and hopefully stick around, it's time to start making those Summer plans. Halifax is festival central in the Summer, with a new one popping up every weekend, but obviously I'm more interested in those where I can get my eat and drank on. So, I give you the eathalifax Summer To Do Guide.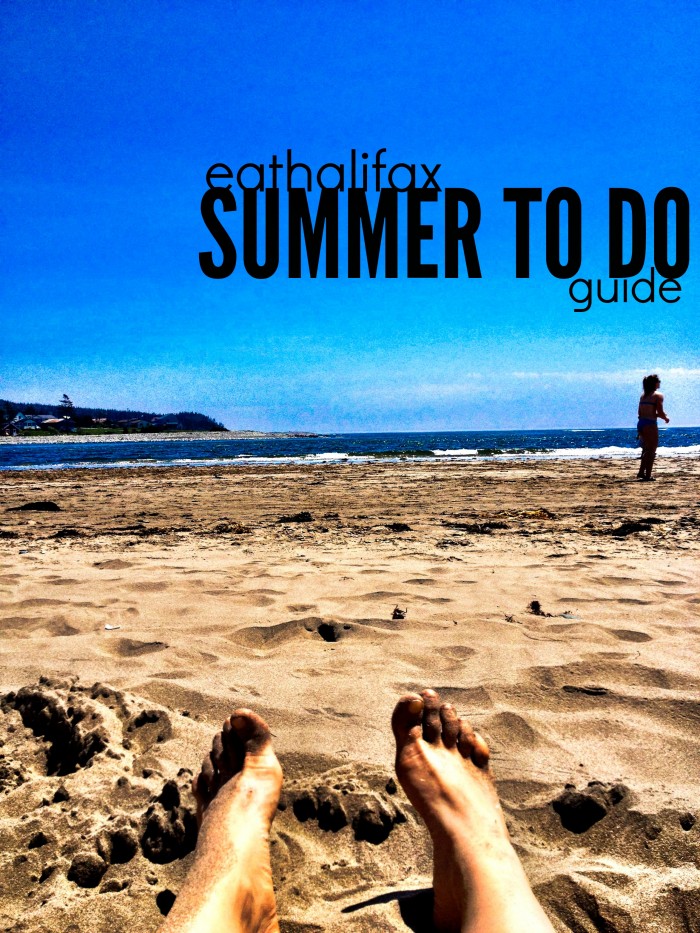 Greek Dancing, Greek music, and oh boy the Greek food. Might as well get the Greek plate and try it all.
If you're looking to try a variety of ethnic foods without really committing, Multifest 30 is the ticket. There's also a parade, workshops and a street party on Sunday complete with a pig roast. That's a win right there.
Though there are a couple of dinners being held as part of this festival usually held in Cape Breton, the real deal is Sunday, June 29 when a section of Spring Garden Rd will become a full on food festival. Think culinary showdowns, Cape Breton music, and tons of local food.
Three days of celebrating the Lebanese culture and cuisine. I'm going for the zaatar where they grill the flatbreads on a traditional saj right before your eyes. Trust me, you want this.
You know me and supporting local so this Farmers' Market Week, check out a new market (you'll be amazed at how many there are), make it a point to meet a farmer, or even get yourself to a local restaurant passionate about supporting our farmers. If you need a suggestion, you know who to ask.
275 beers in one place? Nuff said.
Though the details have yet to be fully released, expect a hell of a lot of sausage love. I mean, it is Sausage Fest people! I'd keep my eye on the Local Connections facebook page for updates.
Though there's even more events to enjoy this Summer- Magnetic North Theatre Festival, Halifax Jazz Fest, Halifax International Busker Festival, and Halifax Pride to name but a few – there's also so many more ways you can enjoy our East Coast Summer.
North by Night Market at Squiggle Park every second Friday starting this week
East Coast Chefs Collaborative dinner (No details yet but keep your eyes peeled for updates)
Local Tasting Tour (if you have guests in town, this is a must do)
Patio beers and cocktails
Sangria, a lot of sangria
Food truckin'
bikin'
campin'
beachin'
eating as much ice cream as humanly possible
day trippin' to Lunenberg, Mahone Bay, the Annapolis Valley. You do realize how close everything is in NS right?!
strawberry and blueberry pickin'
Valley mini-vacay with Front & central and all the local wine
PEI
making the trek to Bite House (Cape Breton ) and Wild Caraway (Advocate Harbour) for eats I know will blow my mind
And of course we'll be BBQing everything. We just went five days in a row and we plan to keep the momentum going. I have a feeling this Summer will be much chiller than the above list implies but whether it's a big event or cocktails with friends on the patio, we'll be soaking up as much of that sun as possible.
If you have other events of interest you wanna add, leave a wee comment below.
Happy Summering.