So here we are. Shiny new digs. I could not be more excited to re-introduce eathalifax to the world. What started as a personal blog a few years back has turned into something so much more. If the Kathy back then realized she'd be here today-totally engrossed in the Halifax food scene -she'd probably shit her pants. Now with loads of chef and blogger friends and a career in cooking, it's high time my blog reflects just that.
One look at the old blogspot site and you probably wouldn't guess it's from the same person. My opinion about food, my cooking style, my food photography, it's all changed. From hobby to full blown obsession. I can't tell you where this crazy ride is headed but I'm pretty damn stoked to find out. So get ready for it world because I'm only getting started.
I racked my brain for days trying to decide what my first post would be. Maybe a celebratory cake or cocktail? But then it hit me. Might as well start where I started in the first place.
Welcome back to Two If By Sea.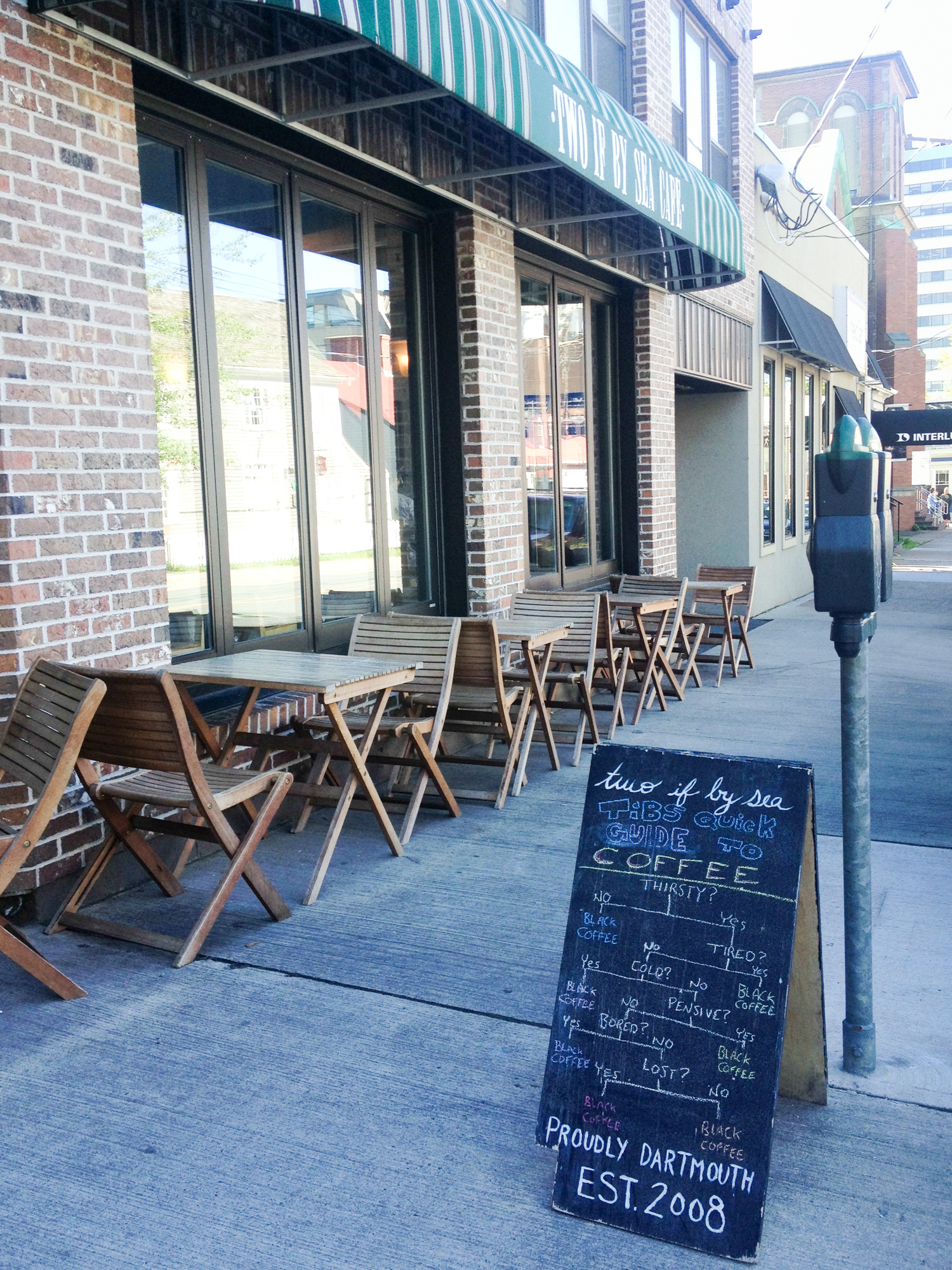 Those years ago, what once was a quick stop for a capp and a a healthy dose of butter is now a part of my everyday. Not only does Brent rock the espresso machine on the regular but the whole Dark Side crew makes a TIBS visit more a social outing than a caffeine fix. Plus, with the coolest staff around and the best damn cup in the city, my coffee snobbery has risen to a whole new level. For that I can thank the launch of Anchored Coffee, TIBS own brand of beans. Since January, Zane Kelsall has been roasting direct trade beans, completely upping the coffee game here in the city. Whatever the bean they're pulling that day, you bet you'll be getting one flavourful mouthful. No dark burnt tasting roasts welcome. And the baked goods? Well, that Tara MacDonald knows just what we want. Butter with a side of butter.
While I could go on and on professing my love for both TIBS and Anchored, I'll let the photographs do the talking. So, the next time you've got a hankering for an incredible cup of coffee and a baked good the size of your head, come on over and say hi. No doubt I'll be there. You can also grab a cup at their second location in Historic Properties in Halifax but, let's be real, all the cool kids in Dartmouth.